Times Like These:


Times like these,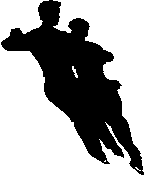 changing more and more the way,
that we both feel.
And times like now,
keep clinging to the memories,
of things I've found,
that bring me down,
let me go on...

You know it's gone.
And time just seems to keep on twisting,
things around.
We both broke away,
from everything that seemed,
to brighten up our day.
There lost to stay,
what can I say?

I know the words that I once said,
don't mean a thing anymore.
But, still we kept on trying,
I don't know what we were waiting for.
Every flower we once planted,
lay crumbled in the dirt.
And now, the only thing we give each other,
is pain and hurt.

And although we both feel,
so all alone,
I know we must make it,
on our own.
Through times like these.
And maybe we will both go on,
to find what we want,
and work it out,
through times like these.



David Hodson


Personal Site


&copy 1997
What's New | Quotations | Poetry Corner | Poetry Contest | Jokes |
Mystical Path | Web Team | Survey | Sponsors | Bookstore | Search | Sitemap |