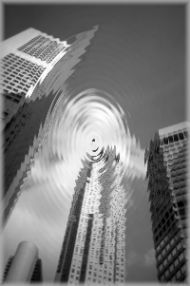 The blankness of life,
Words crushed in uncertainty; Unspoken.
Unrehearsed.
We speak of the weather
When there are bombs imploding
On the horizon.
Your eyes mesmerized,
Your concern remains translucent
A sickening silver backing: mirror-like.
Will you make love to it tonight
For fear of fear?

And while I swirl these thoughts
Around my coated tongue,
Tasting each one's bitter ripples,
I realize with an ache
That my coffee is too weak.