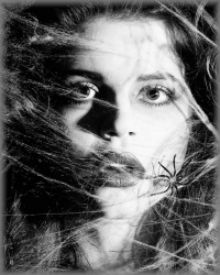 You look to me to find the girl
who lives inside a broken world
But don't believe thats who I'll be
You've never known the real me
My eyes are closed and search to see
The woman grown inside of me
She's fought alone throughout the years,
erasing adolescent fears,
And battled insecurity,
to recognize the true me.

My wisdom may have years to go,
but knowledge is a face I know,
with memories of pain and woe,
I'll heal the wounds within me.
My heart is soft, my will is strong
Accept my past and right my wrong,

I've conquered love and now I'm free
To celebrate the real me.