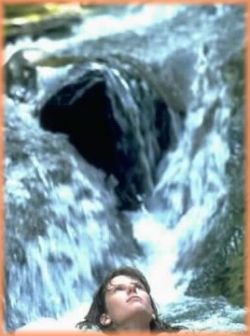 Dancing in waters of life's stream,


splashing of smiles.
Safe shoulders hold me


while sharp pebbles nip at my feet.
The stream is long, cool, sometimes chilling.
Strong arms twirl me around,


in a steady embrace.
Laughter is heard


echoing beyond the distant hill.
Trickles of trust shared,


deep breathes taken.
Showers of love


dripping ever so slowly.
Life's stream dancing


into God's well.