Hideaway

I left behind the emails and pagers,
and even the voice mail and the beepers.
These signs of technology disappear
with the absence of RAM and hard ware.

I left my connection to the virtual pulse
and the rhythm of minds of a digital maze.
I fled to this natural hideaway,
to free the restless spirit within me.

The scent of pine tingles my senses,
the sounds of blue jays humor my soul,
the rays of the sun warm up my face,
and with nature's touch, "I'm home at last."

I sprint out of the cabin and jump in the leaves
and watch how they float back over me.
Overwhelmed I laughed freely in delight,
only to startle an eagle to flight.

This is my hideaway - simple and true.
This is my moment to touch what's real.
There are no worries or deadlines today
only sweet sounds of nature at play.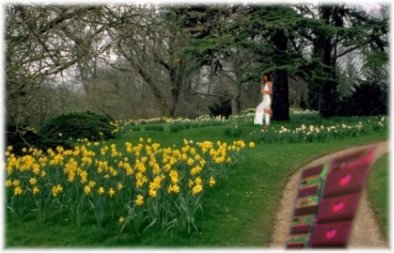 What's New | Quotations | Poetry Corner | Poetry Contest | Jokes |
Mystical Path | Web Team | Survey | Sponsors | Bookstore | Search | Sitemap |