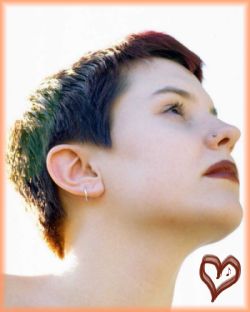 The breeze that softly touches my face,
Is the scented air of the wind.
I move with the swaying of the breeze.
The gentle hands of life touch my hair.
Invisible to the eye its fingers of light move me.
I feel every part of my soul,
In the fragrance of the wind.
It takes me out of time,
I am nothing without the air that moves around me.
I feel the moment I am alive,
With the sense of belonging,
To the great wonder of love.

Charmed with a kiss,
I speak not a word.
Dare not speak,
To break the spell of magic in the air.
Every caress warm,
As the gentle sun finds my skin,
And makes it glow.
My one desire is to be there always.
The waves of light come crashing into me.
I canít move but, Surrender to its pleasure.
I am lost in the kiss,
That washes my dreams around me.

In my dreams,
I hear the sound of music.
Life is the music I sing to.
Their drift away,
Dance in the wind.
My eye is on the view,
That surrounds the laughter of my soul.
In the one brief gust of wind,
My skin sparkles with delight.
I know why my heart flutters,
Why the wind whistles to my ears.

It is the one great passion in my life,
To stand and be lifted up by the breeze.
I quickly taste my lips,
To linger there,
Savor the touch of it.
I would consume the breeze as if inhaled,
The life I hold dear.
Dance away,
Spin circles around life.
Softly loving the tender breeze,
That touches my heart.