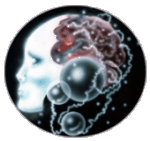 Thank heavens for the creators
Gods of Ink and Imagination
Literary Carpenters whose tactful use of
Imagery, Diction, Metaphor,
Bring Life.
Words Become a Riblike Framework,
Lines form Appendages,
Arms Outstretched from West to East.
Stanzas Create a Body of Work
Mapping Maturity,
A Progression Nested Between
The Beginning and an Inevitable End.